Here's a young, but mature, pampas grass in a mostly native rainforest…pulling this guy up will leave a big hole in the groundcover, a hole means a foothold for another invasive species, in many ways doing more harm than good.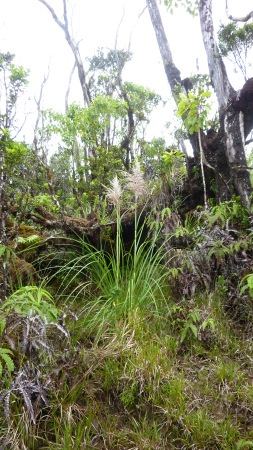 But if we leave the plant alone we'll continue to loose our watershed and native species to this high-threat invasive plant.  How can we remove it?  Keep reading…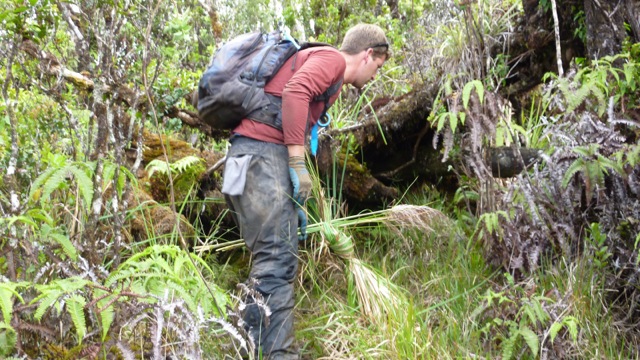 1. Remove the seed-heads.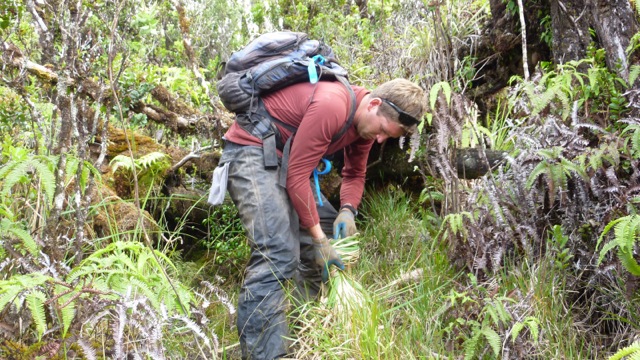 2. Tie the pampas in a knot. this is what we refer to as the "ponytail" method; bringing all the pampas leaves together makes it easier to treat and marks the plant as one we've treated.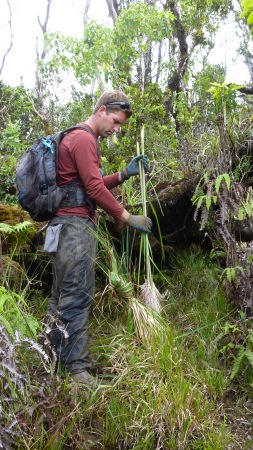 3. Bury the seed-heads deep within the plant. This keeps the seeds from dispersing on the wind, likely how this plant arrived here in the first place.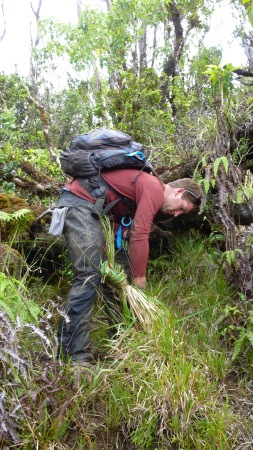 4. With the seed-heads tucked away and the plant tied together crews can apply a low-concentration herbicide directly to the plant (another benefit of the ponytail method-no over-spray). Within a month the plant will be dead and beginning to decompose and native vegetation will be intact and poised to reclaim this patch of invaded rainforest. The location of each plant we control is recorded with a GPS so it can be monitored in the future to ensure no seedlings have germinated.
There you have it-how to control invasive pampas grass a native rainforest on Maui.
Stay posted to learn how to spot a pampas grass.