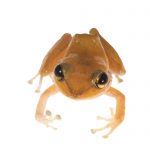 We need your help! If you can catch or control coqui on your own property you help free up our crew to focus on control in difficult to access gulches and ravines.
MISC can provide citric acid for you to control coqui frogs. Due to Covid-19 restrictions please use our Coqui Report form to request citric acid distribution. We can make arrangements to drop some off for you or setup a time to meet at our baseyard.
Think you have a coqui?
There is another small frog in Hawaii, the greenhouse frog, that is often confused with the coqui. However, the greenhouse frogs are not as loud, do not reach the same density as coqui, nor are they able to invade upper elevations.
Still not sure? If you have the frog, visit our Coqui Frog Identification page, or compare it to the images on this poster from the University of Hawaii-College of Tropical Agriculture and Human Resources-Cooperative Extension Service: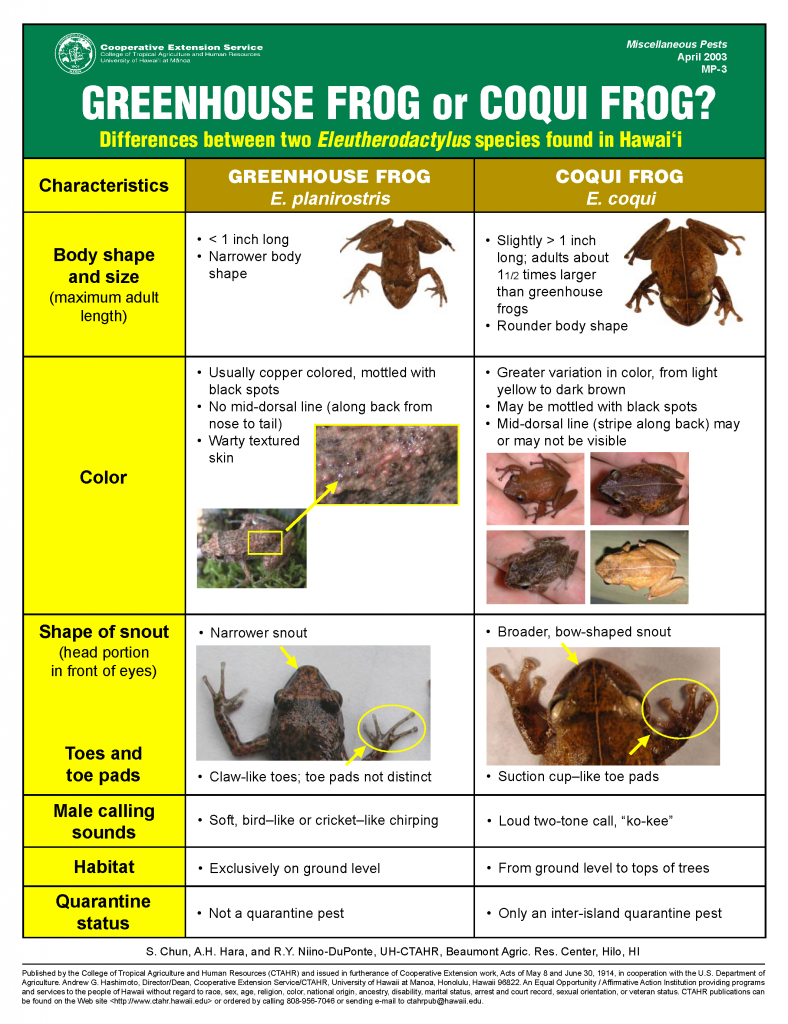 Remember: Coqui frogs generally vocalize between sunset and sunrise. Occasionally coqui will call during cool rainy days. They have a very loud two-note call that sounds like "Co-Qui, Co-Qui"
Listen to a Single Coqui calling HERE
Listen to a "Simulated Population Timelapse": a single coqui turn in to many coqui
Coqui can be difficult to find, though their calls are very loud. They will move when directly disturbed but generally will hide when threatened. You can use the recordings above to encourage a coqui to vocalize in a call and response.
IF you have coqui, here are a few things you can do:
If you think you have found a coqui, please send us a photo and/or a short video clip with your phone through our coqui report form at the button below: