Rapid ʻŌhiʻa Death response:
In response to community reports, Mike Ade collected two samples for possible Rapid ʻŌhiʻa Death: one in August at Kalama Middle School in Makawao and another in early September from a  residence in Wailuku. Both samples were sent to the Hilo USDA/ARS Lab through HDOA Maui Plant Quarantine staff.
No Ceratocystis, the fungal pathogen that causes Rapid ʻŌhiʻa Death, was detected at the Kalama School location, results are not yet back from the September sample.
Hāna – based Miconia Crew:
The crew surveyed for and removed miconia plants along the Hāna Highway and set up a trail system from Makapipi to the Puaʻa Kaʻa and Upper Nāhiku area.
In response to public reports, they surveyed and controlled miconia plants in Lower Nāhiku, Keʻanae, and Kīpahulu
Aja Early caught a calling coqui in a kalo loʻi at Wailuanui.
Makawao – based plant crew: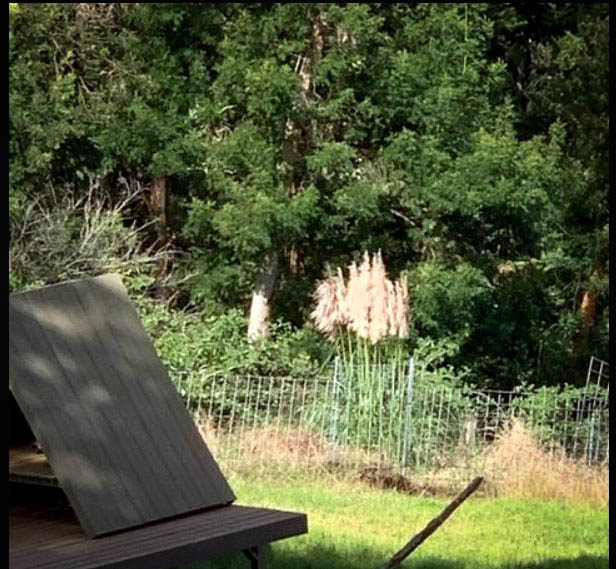 The crew has been hiking through Haleakalā Ranch, Polipoli, and Kaʻonoʻula Ranch controlling pampas grass plants found by aerial helicopter surveys. 
For three weeks in August, the crew flew West Maui by helicopter, surveying for and controlling pampas grass. Weather sometimes causes delays and so helicopter surveys on East Maui are a backup option.
A homeowner reported a flowering pampas grass in Kula and the crew immediately responded and removed the plant.
The latest re-visit to the Puʻu o Kali fountain grass infestation site led to the detection and removal of six plants (one mature with dispersed seed heads). This is the only known fountain grass infestation remaining though the crew continues to follow up at other sites to monitor for seedling recruitment.
Along the north shore near Waiheʻe, the crew has been surveying and controlling ivy gourd in the coastal strand and golf course areas. Visits to residential sites known to have ivy gourd are on standby due to Covid-19 restrictions for staff public engagement.
September Updates on other species here:
All Updates