It was a record-setting quarter for coqui work: At one point, MISC had 22 people on the coqui crew, the biggest team to date. With all those boots on the ground, the team installed nearly 3,000 feet of pipeline for citric acid delivery to infested areas, mainly in the Pe'ahi and Kauhikoa gulches. These pipelines provide the infrastructure needed to eliminate the infestations of coqui in these steep gulches. Crew sprayed over 115,000 gallons of citric solution across approximately 100 acres. The mauka portions of these sites are now relatively quiet, thanks to the crew's efforts, including the removal of coqui habitat. On the east side, the Hāna-based plant crew used their knowledge of all-things-invasive to protect the coqui-free areas of Keʻanae and Hāna. In December, the crew followed up on three reports – two in Hāna town and one on the side of the road near Honomanū. The crew confirmed there were no coqui present, but did hear kōlea – the Pacific Golden Plover. The call of kōlea is short and lilting, somewhat similar to the two-note whistle of a coqui. Though the invasive frogs have repeatedly hitchhiked to East Maui, community reporting and quick follow-ups help ensure that crickets, crashing waves, and kōlea continue to be the nighttime soundscape.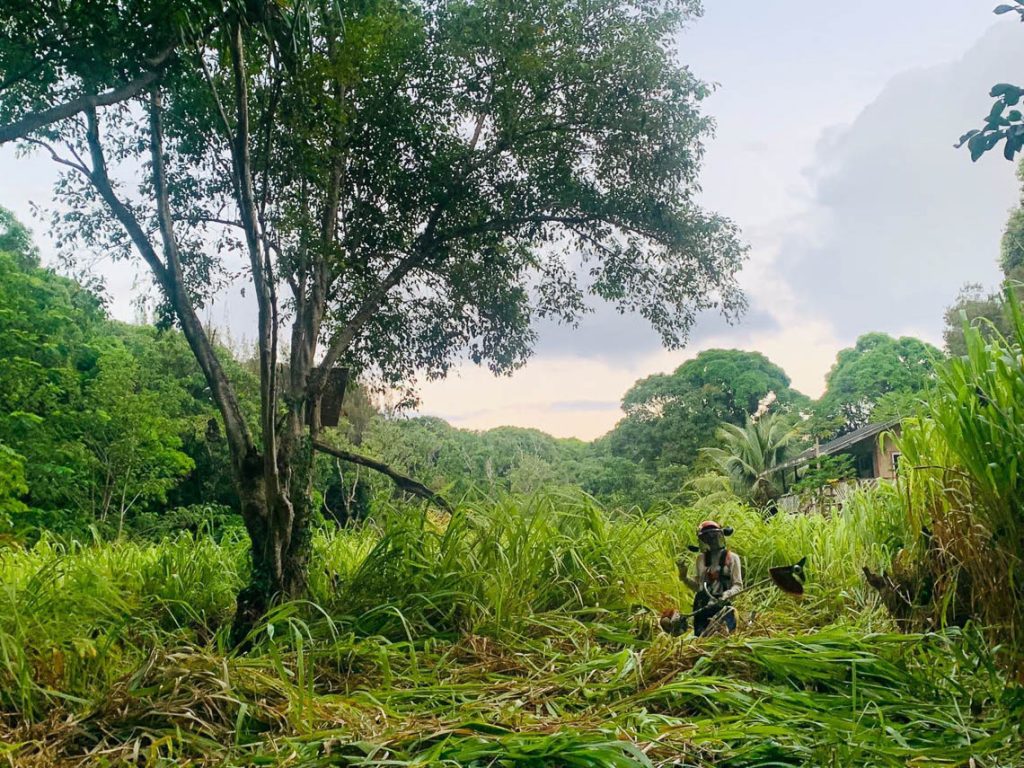 Thanks to community reports, the crew has contained two new coqui populations, keeping them from growing into significant infestations. Only a few frogs remain in dense vegetation near Honokalā in Huelo and off Brewer Road in Makawao. Another outlying population near Five Corners in Haʻikū is down to only a few frogs. Even after no calling frogs remain, the crew will return to each site for a year to ensure the coqui are gone.
The coqui team was sad to see the departure of the American Conservation Experience team, which came with a crew leader and truck, and ready to hit the ground eradicating coqui. Their efforts were essential to success in Pe'ahi. The remaining crew of 10 staff will be working to maintain the gains brought by the influx of field help.
For the first time in several years, MISC has the space and capacity to store all our coqui supplies at our main operations headquarters – at the Old Maui High School in Pāʻia. Our crew unloaded the latest citric acid shipment, the equivalent of (22) 20-foot containers, which should be enough to supply the crew for the next several years. Shane Santos and Darrell Aquino, our operations support staff, worked tirelessly to keep equipment running while also setting up the new baseyard.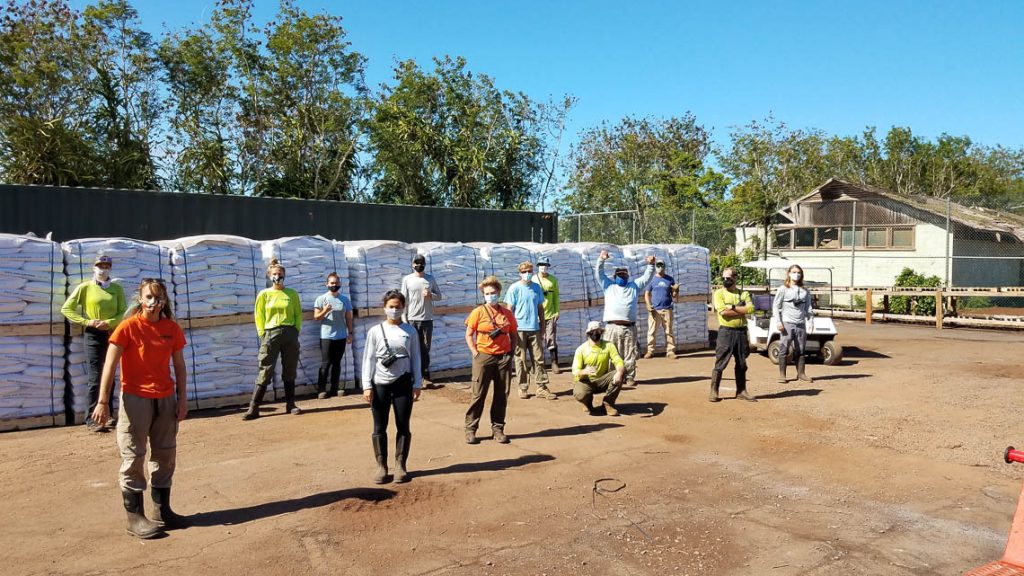 Coqui are usually quieter when the weather turns cold, but you may still hear them. You can report single frogs or new populations of coqui online here and, if you live in an area affected by coqui, consider participating in our Community Coqui Control Program.
You can find all past updates here: UPDATES
Other species updates from this quarter are below: