Hawaiʻi is the most isolated landmass on the planet. Because of this, plants and animals that arrived here millions of years ago have made extraordinary evolutionary adaptations, resulting in unique native species found nowhere else in the world.  One example is the relationship between Hawaiian lobelia plant species with native forest birds like the ʻiʻiwi. The plant and bird evolved together – the tubular shape of the plant's flowers perfectly matches the curvature of the bird's bill, providing food for the ʻiʻiwi and pollination for the lobelia. There are many examples of these specific connections in a native forest, all of which are important in sustaining a healthy watershed.
Hawaiʻi's native plants play a significant role in Hawaiian culture. Native plants were, and still are, profoundly understood by kānaka maoli (Native Hawaiians) and used in everything from medicine, dyes, clothing, canoes, lei, weaponry, in religious ceremonies, as hula implements, honored as ʻaumākua (deified ancestors), and more. Many native plants are also considered kinolau, which translates to "many bodies," and can refer to the physical manifestations that the over 400,000 Hawaiian deities assume in them.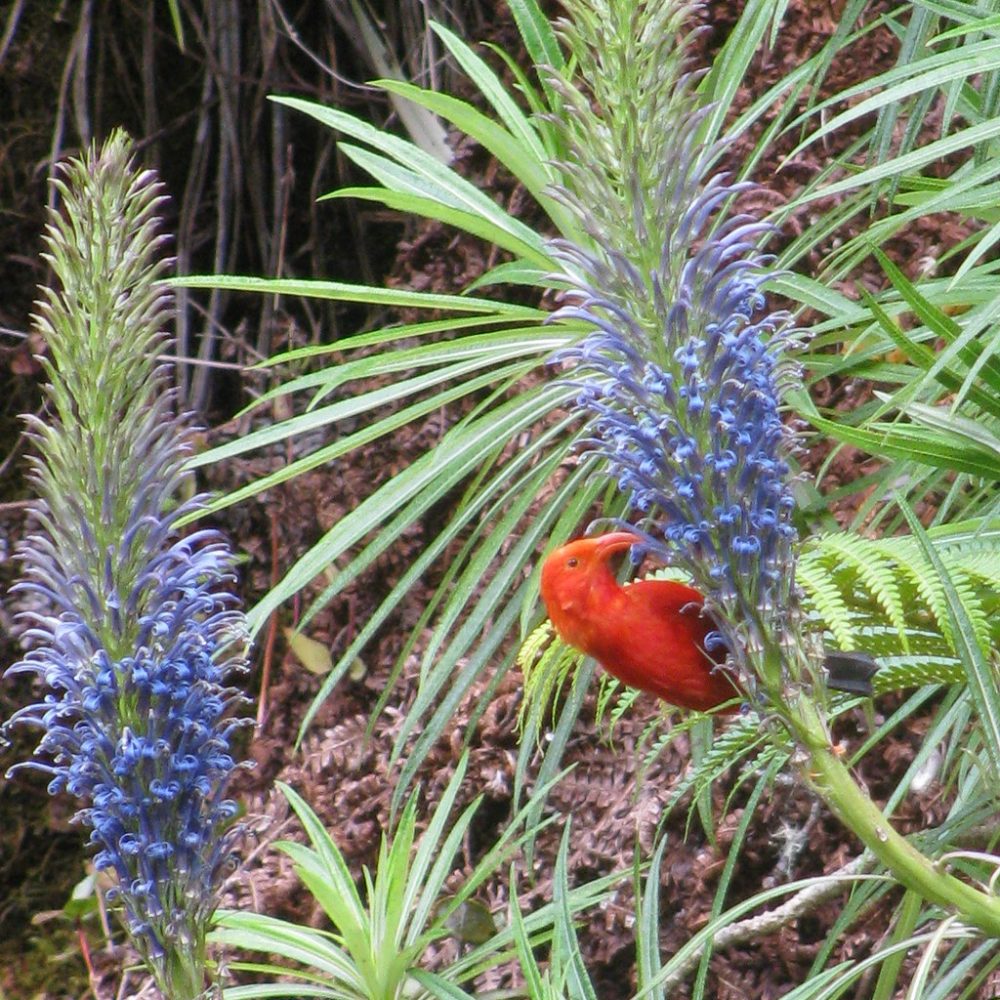 Unfortunately, our native plants are in peril, primarily from invasive species and habitat loss. Hawaiʻi bears the designation as the endangered species capital of the world. Although we make up less than one percent of the continental U.S. landmass, we contain 44 percent of the nation's endangered and threatened plant species. As of last year, 366 native plants have been listed as "endangered" or "threatened," and an additional 48 species are being proposed as now endangered. Over 100 plant species are listed as extinct, many more are most likely gone.
This proclamation recognizes the need to draw attention to "the work that Native Hawaiians, scientists, conservation organizations, government officials and the public do every day to conserve, educate and celebrate these special plant species," along with bringing awareness to Native Hawaiian Culture and the importance of Hawaiʻi's unique environment.
Native Hawaiian Plant Month also includes ʻŌhiʻa Lehua Day on April 25. This proclamation was made to raise awareness of Rapid ʻŌhiʻa Death (ROD), encourage the public to report potentially infected trees, and support the research, prevention methods, and seed banking efforts currently being conducted to protect this critical species. Although ROD is not present on Maui, the public is encouraged to report suspect trees (trees that quickly turn brown within a few days to weeks) to www.643pest.org.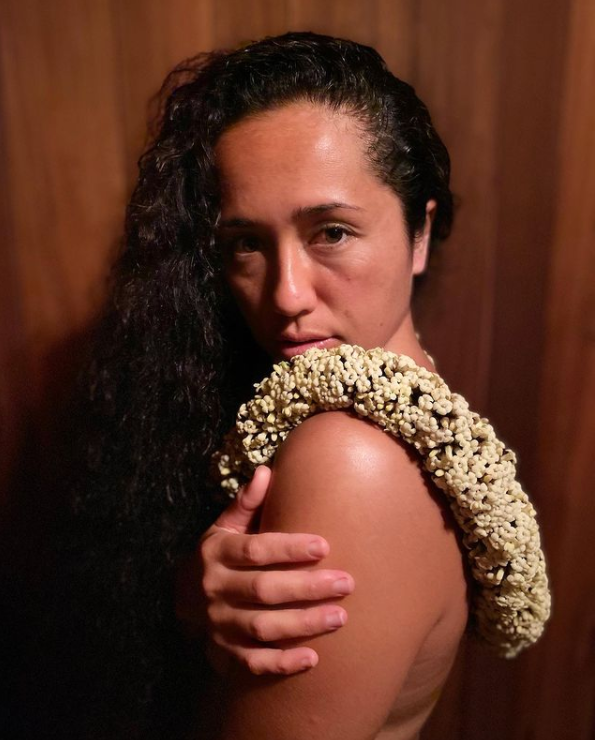 There are many ways to celebrate Native Hawaiian Plant month – this month and all year round! Here is a list of three ways you can get involved and celebrate native plants on Maui:
1) Visit the Maui Nui Botanical Gardens: This botanical garden in the heart of Kahului is home to an impressive collection of native and Polynesian introduced plants. You can take a stroll through the gardens to learn about these plant species, attend an in-person or virtual workshop, volunteer with their weekly Weed & Pot club, and take home your very own native plant through their weekly giveaways and plant sales! Admission is free for residents with state I.D Find out more at www.mnbg.org and on their social media platforms at @mauinuibg.
2)  Volunteer in native plant restoration efforts: Although many volunteer opportunities are on pause right now, the Hawaiian Islands Land Trust still hosts weekly workdays at the Waiheʻe Coastal Dunes and Wetland Refuge to remove invasive plant species and replant native plant species to restore this coastal ecosystem. Workdays occur every Friday and follow strict physical distancing and safety protocols. Visit https://www.hilt.org/ to learn more and participate.
3)  Plant native: The diversity of native Hawaiian plants can allow you to bring them home to plant in your yard or keep in a pot. Here are some places where you can purchase a native plant on Maui: Native Nursery, Hoʻolawa Farms, Maui Nui Botanical Gardens, Home Depot, Lowes, and Ace Hardware.
Serena Fukushima is the Public Relations and Education Specialist for the Maui Invasive Species Committee. She holds a bachelor's degree in environmental studies and a graduate degree in education from the University of Hawaii at Manoa.  "Kiaʻi Moku, Guarding the Island"  is written by the Maui Invasive Species Committee to provide information on protecting the island from invasive plants and animals that threaten our islands' environment, economy and quality of life.
This article was originally published in the Maui News on April 10, 2021 as part of the Kia'i Moku Column from the Maui Invasive Species Committee.
Read more Kiaʻi Moku articles.