In early November, a wildfire ripped through nearly 2,100 acres of parched land in West Maui. The fire blazed across the landscape, then quickly moved upwards through one of the last and highly diverse native ecosystems left on Maui, destroying some of the last remaining endangered flora and fauna on earth. Unlike many forests around the world that depend on wildfire, Hawaiian forests are not adapted to wildfire cycles (The only natural wildfire occurrence in our islands happens around volcanic events). and are slow to recover after a fire event. Where once an ecologically diverse environment thrived, invasive species quickly move in.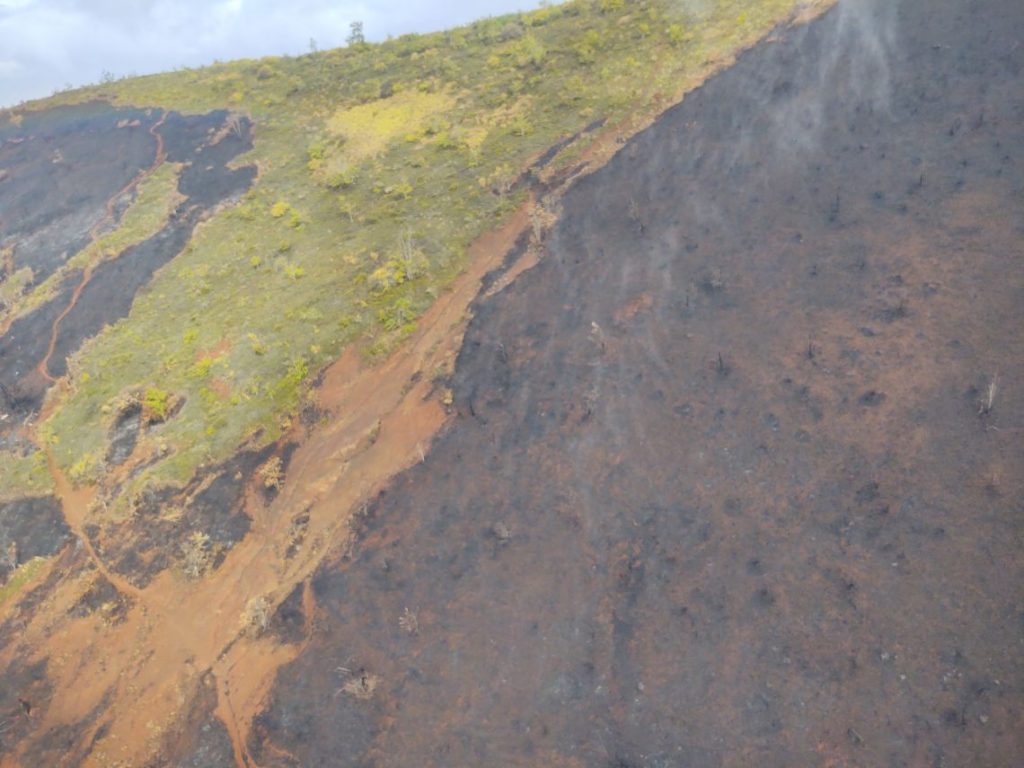 Most of Hawaii's fire zones were once home to diverse native dryland forest. Since the introduction of invasive ungulates and plant species, over 90% of the original Hawaiian dry forests have been destroyed across the state. When the forest disappeared, introduced, invasive grasses adapted to fire moved in. Melissa Chimera, Pacific Fire Exchange Coordinator for the Hawaii Wildfire Management Organization notes that Hawaii has one of the largest footprints of wildfire impact per landmass in the United States. "With the decline in agriculture around the state, large swaths of abandoned farm lands were replaced with fire prone invasive grasses," Chimera says, "Grasses like guinea grass and fountain grass (found on Hawaiʻi Island) create a fire cycle, quickly burning then reestablishing in the bare ground." Not only does fire affect people and native forest, but runoff from bare ground post fire moves into oceans, smothering coral reefs. Chimera also notes that the latest predictions for Hawaiʻi is expecting some of the most drastic effects of the climate crisis by mid-century. Heavy rains, followed by prolonged drought, creates an increased fire risk as well- boosting growth of invasive grasses which then dry up and become fire starters at a landscape level. Areas like Lāhainā, dominated by these invasive grasslands, are an example of one area caught in the fire cycle.
Kim Thayer, Program Associate with the Mauna Kahālāwai Watershed Partnership, works in some of the last dryland forest found in West Maui. Already battling invasive ungulates looking to feast on these precious plants, climate change induced drought has quickly dried up the area. Thayer notes, "Before the fire, it was so dry. Even the aalii, one of our most resilient native plants, was crispy." When the fire took off, legs of it raced 4,500 feet to the peak of Helu, a steeply cliffed slice of land south of Kauaʻula Valley. "There is an assemblage of plants that are so specific to that place, they don't exist anywhere else on the mountain, let alone the world", Thayer says of Helu. The names of extremely rare species such as Cyanea heluensis and Stenogyne kauaulaensis lend to how specific these plants are to this area. While the earth was still smoldering, her team did an aerial survey to get an idea of the extent of the burn. Thayer laments, "The forest burned down to the ground in some of the places." As of publication of this article, it was too ashy for the helicopter to land safely to do a boots on the ground survey to survey the extent of the damage and what was lost, but the outcome is looking grim.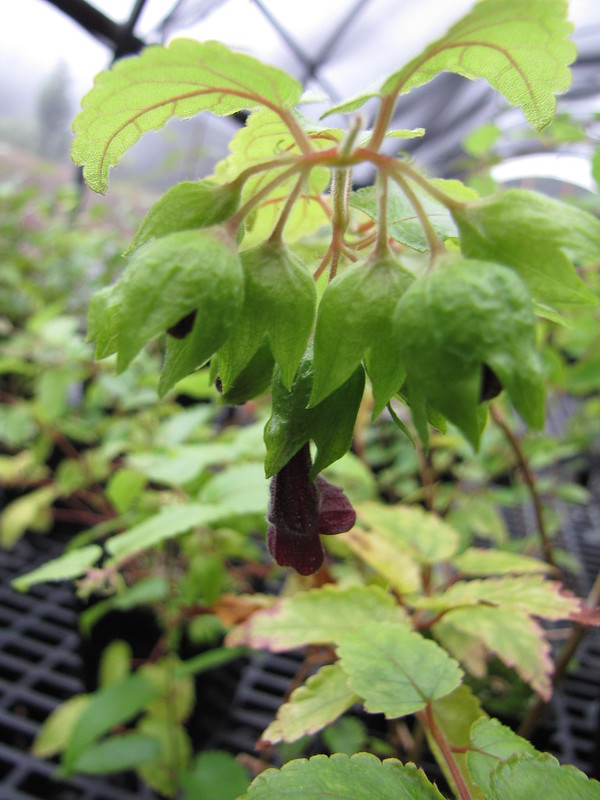 When native forest is burned, there is a possibility of regrowth from an established seed bank or older trees. But invasive grasses grow faster, and outcompete the slower growing natives in an area. The added pressure from feral pigs and axis deer create a disastorous recipe for native forest resilience after repeated fire pressure.
As we move into climate change induced weather events, including wildfires, Chimera encourages people to take action. "The time to prepare for a wildfire is not when the fire is moving your way, but now". She recommends several ways to get fire ready: Keeping access open for emergency personnel, clearing excess vegetation around your home, and using fireproof materials (like metal roofs) to harden your home. A plethora of resources and research can be found at pacificfireexchange.org.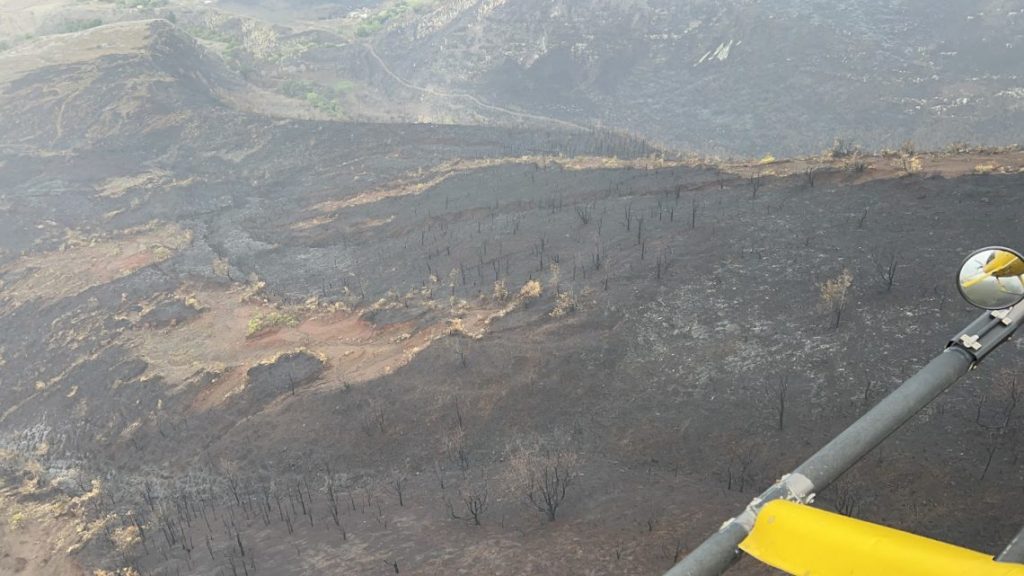 As for restoration efforts in Helu, Mauna Kahālāwai is still assessing the damage and navigating complicated logistics to access the isolated peak. Looking ahead, Both Chimera and Thayer believe that landscape level invasive grass control is key to reducing wildfire occurrences. Mauna Kahālāwai Watershed Partnership has been working in Olowalu Valley in partnership with Kīpuka Olowalu to create a native plant green belt with the goal of planting 1,000 plants to restore the riparian corridor and help with fire suppression. A few valleys down, Keʻeaumoku Kapu, a resident of Kauaʻula Valley, has been organizing a similar project to restore the charred earth with lush native species. Find out more and how to volunteer with both groups at www.maunakahalawai.org and by emailing Kapu at kapukapuakea@gmail.com.
Serena Fukushima is the public relations and education specialist for the Maui Invasive Species Committee. She holds a bachelor's degree in environmental studies and a graduate degree in education from the University of Hawaii at Manoa. "Kia'i Moku, Guarding the Island" is written by the Maui Invasive Species Committee to provide information on protecting the island from invasive plants and animals that threaten our islands' environment, economy and quality of life.
This article was originally published in the Maui News on December 10, 2022 as part of the Kia'i Moku Column from the Maui Invasive Species Committee.
Read more Kiaʻi Moku articles