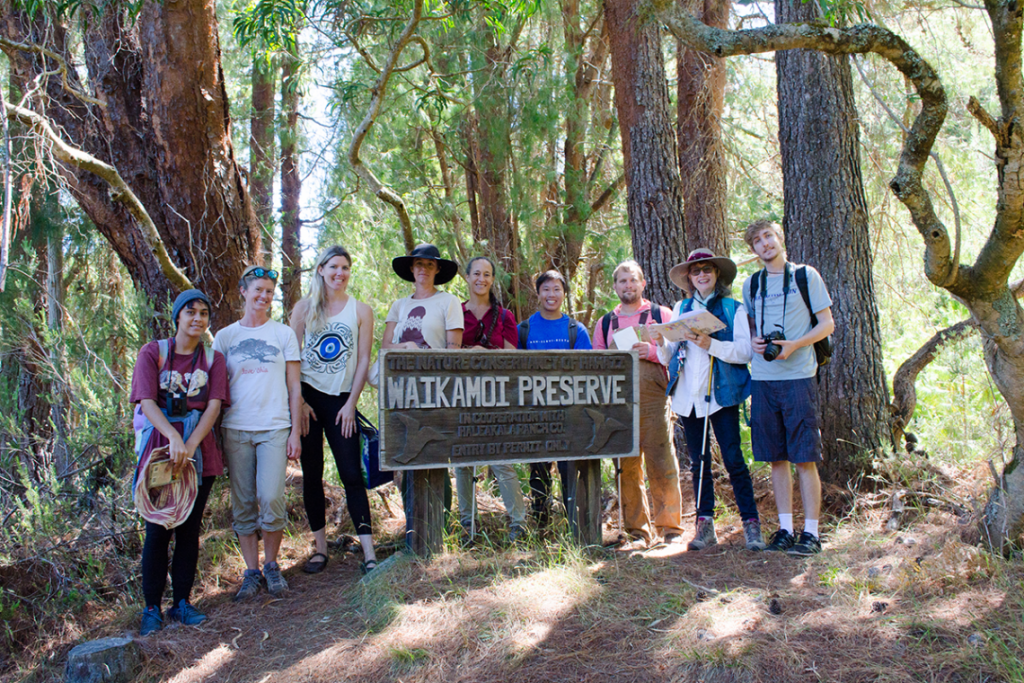 Staff from the Maui Invasive Species Committee offer teacher Development workshops centered on the Hōʻike o Haleakalā curriculum . They are offered at least twice a year to traditional and non-traditional educators and include guest speakers, teacher/student resources, and field excursions.
Four Maui Mauka Conservation Awareness Trainings (MMCAT) are offered each year by staff from the Maui Invasive Species Committee, East Maui Watershed Partnership, and Maui Forest Bird Recovery Project. The goal of these trainings is to connect tourism professionals with conservation professionals to create a mutually beneficial relationship in nature-based tourism. For more information on the Maui Mauka program, visit www.mauimauka.org.
For more information on upcoming workshops or training, e-mail the MISC Public Relations and Education Specialist, Lissa Strohecker, at miscpr@hawaii.edu or call 808-573-6471.
Upcoming Workshops and Events:
October 12 and 13, 2023: Hōʻike o Haleakalā Teacher Workshop