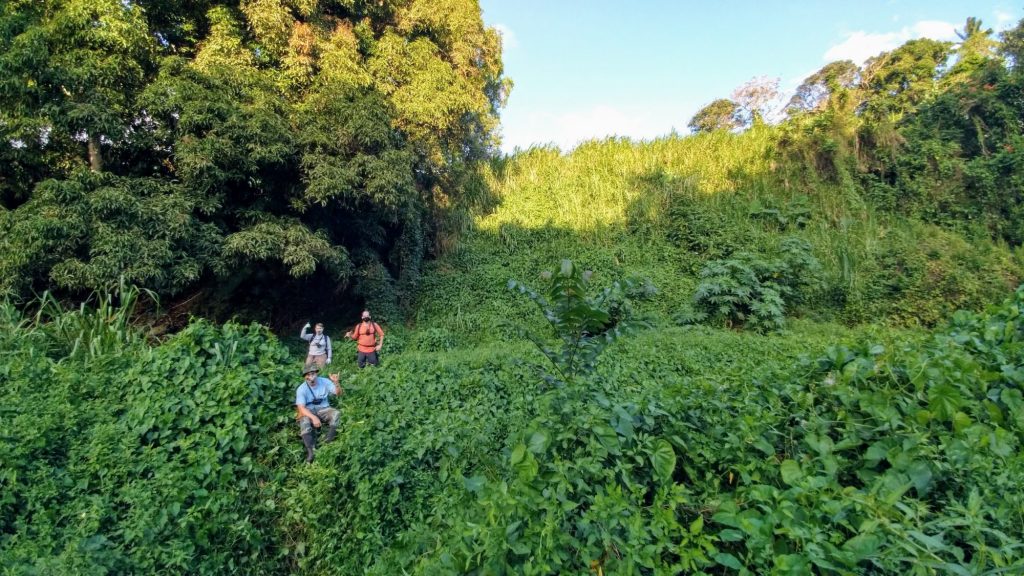 As preparations were being made for MISC's coqui crew to safely do fieldwork during Covid-19, the field crew had the opportunity to have an extended experience of MISC's "Coqui College." Utilizing virtual meetings, the crew met daily in video and voice chat rooms. They created site response plans, trained new staff, and watched selected presentations from prior Hawai'i Conservation Conferences. Our current crew includes Abe Vandenberg, Coqui Crew Coordinator; Darrell Aquino and Scott Winter, Field Crew Leaders; and Megan Archibald, Teri Green, and Kayani Singh, Field Crew. MISC is currently hiring additional staff.
Additionally, MISC's new Coqui Community Engagement Coordinator, Susan Frett, joined Beth Speith on the coqui community project in early March. While unable to engage directly with community members in person due to Covid-19, they developed and implemented an online questionnaire to determine how MISC could further empower community members to control coqui frogs in their yards. Susan and Beth collected, analyzed, and are now following up on feedback to improve the community program going forward.
Based in part on questionnaire responses, the crew has been out hunting down single frogs, doing habitat work, and spraying smaller amounts of citric to tackle outlying single frogs and small populations. One response alerted the crew to a previously unknown small pocket of frogs in a challenging wildland location. This area likely expanded from a known population of frogs in Haʻikū and is now being controlled. The resident who initially reported this infestation sent this update: "I woke up at 3 am and took a moment to listen outside. I didn't hear any coqui! I will listen again this evening. Mahalo to you and the crew!"
For a full report on what we learned from the questionnaire please check out this blog post: Results from the coqui community engagement questionnaire
At the same time, the coqui community team has been busy empowering residents to control coqui on their own. The team is distributing citric acid use for frog control using the no contact food delivery model. Between April 17th and May 9th, MISC staff delivered 633 pounds of citric to 17 separate locations around Haʻikū so residents can control coqui in their own yards. Citric deliveries will be available for as long as the MISC baseyard remains closed to the public. Small (1.28 lb) and large (50 lb) bags are available for residents to use in their own yards. Please get in touch with Susan at (808) 633-6646 or skfrett@hawaii.edu to request citric if needed.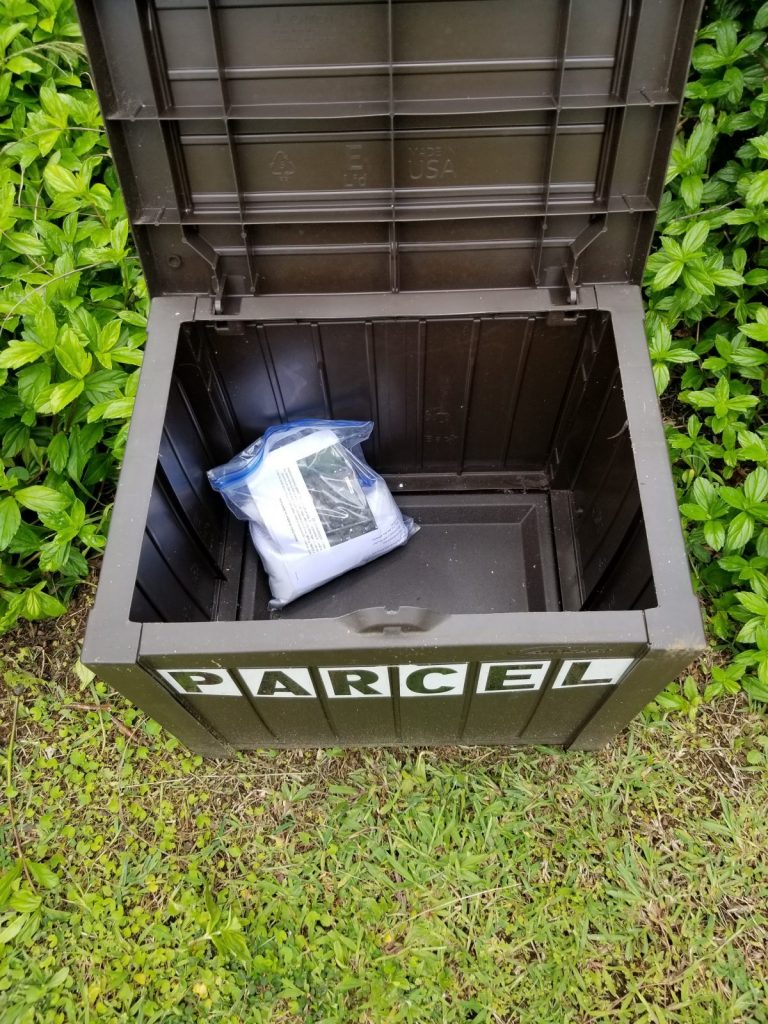 As the weather continues to warm into the summer months the frogs will be more vocal. Please let us know what you are hearing especially if you hear them in a new area. We cannot always respond to reports right away but do prioritize responding to reports of frogs in new areas. Please report if you hear frogs where you haven't heard them before. As this Maui resident said, "this neighborhood does not have coqui frogs YET. If I were to hear one or more I would immediately inform my neighbors and urge ACTION!" Thanks for your enthusiasm!
Report coqui frogs using the MISC Coqui Report form.
Community reporting alerted MISC and the Hawaii Department of Agriculture to coqui frogs at a larger nursery in central Maui in mid-May. Check out the story on our blog!