It's Hawaii Invasive Species Awareness Week and on Maui, we're focusing on ant awareness (more activities to follow).
What do you know about the little fire ant?  Here's a change to test your knowledge and win some great prizes. Teachers-here's an activity for you and your students!
Tune into KPOA 93.5 & KISS 99.9 March 4-8th for the Spot the Ant & Stop the Ant contest  from the Maui Invasive Species Committee and the County of Maui.
Be ready to answer the trivia questions (all information from stoptheant.org) on-air for a chance to win one of these great prizes from our sponsors: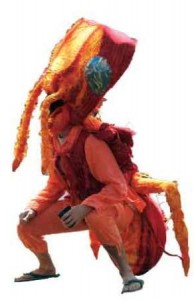 One night at the Ritz-Carlton, Kapalua
One night & brunch for 2 at the Kaanapali Beach Hotel
All you can eat prime rib & seafood buffet for 2 from the Makena Beach and Golf Resort
A sunset dinner cruise for 2 from the Pacific Whale Foundation
$100 gift card for tickets from the Maui Arts & Cultural Center
6-line canopy tour for 2 from the Piiholo Ranch Zipline
Hana-Haleakala A star tour for 2 from Blue Hawaiian Helicopters
$100 gift card for Ruby Tuesdays in Kihei *
*Special thanks to the Hawaii Islands Land Trust
Think you have little fire ants on your property?
On Maui test & send in a sample to Maui Invasive Species Committee, PO Box 983, Makawao, HI 96768