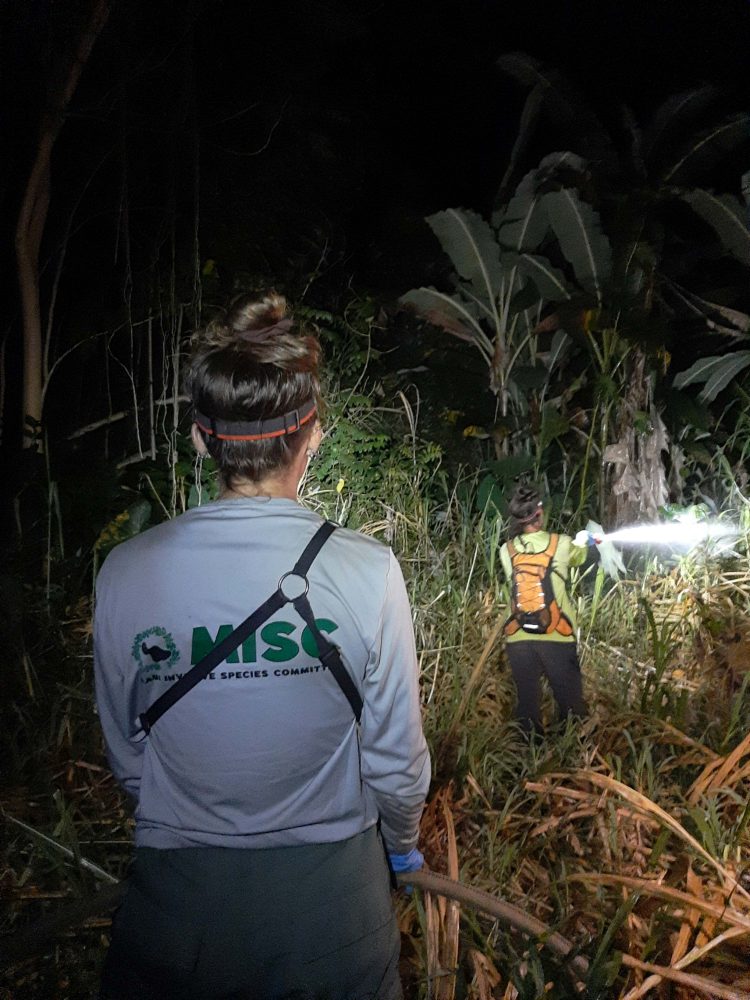 MISC is hiring field crew for both plant and coqui control teams. These positions are temporary ( up to 5-months) full-time jobs surveying for and removing invasive plants and animals. Work occurs in urban, rural, and sometimes backcountry locations. Crews talk with homeowners and residents to access property. Work can be physically-demanding including hiking off-trail, carrying up to 50lbs, and being outside in inclement weather (hot and cold temperatures, sun exposure, heavy rainfall, and biting insects).
Requirements:
High school diploma or GED equivalent
Familiarity with Hawaiian plants and animals, natural history, and threats from invasive species
Valid driver's license
Willingness to handle pesticides and herbicides
Ability to contribute to a positive working environment
A desire to contribute to protecting the environment and community in Maui County
Locations: Work occurs throughout Maui and positions are available with crews based in Pā'ia. There are times crew will be expected to travel to and stay in field stations.
Shifts: Plant crew works Monday – Friday, 7:30 a.m. to 4:00 p.m. Coqui crew works Monday – Thursday, 1:00 p.m. to 11:30 p.m. (12:00 p.m. to 10:00 p.m. during the winter months).
Pay rate: $3,000/month
Application process: If you are interested in a field crew position with MISC, please send a resume including supervisory references to Megan Archibald, meganpa@hawaii.edu. If you have any questions about the position, call 808-633-1203.