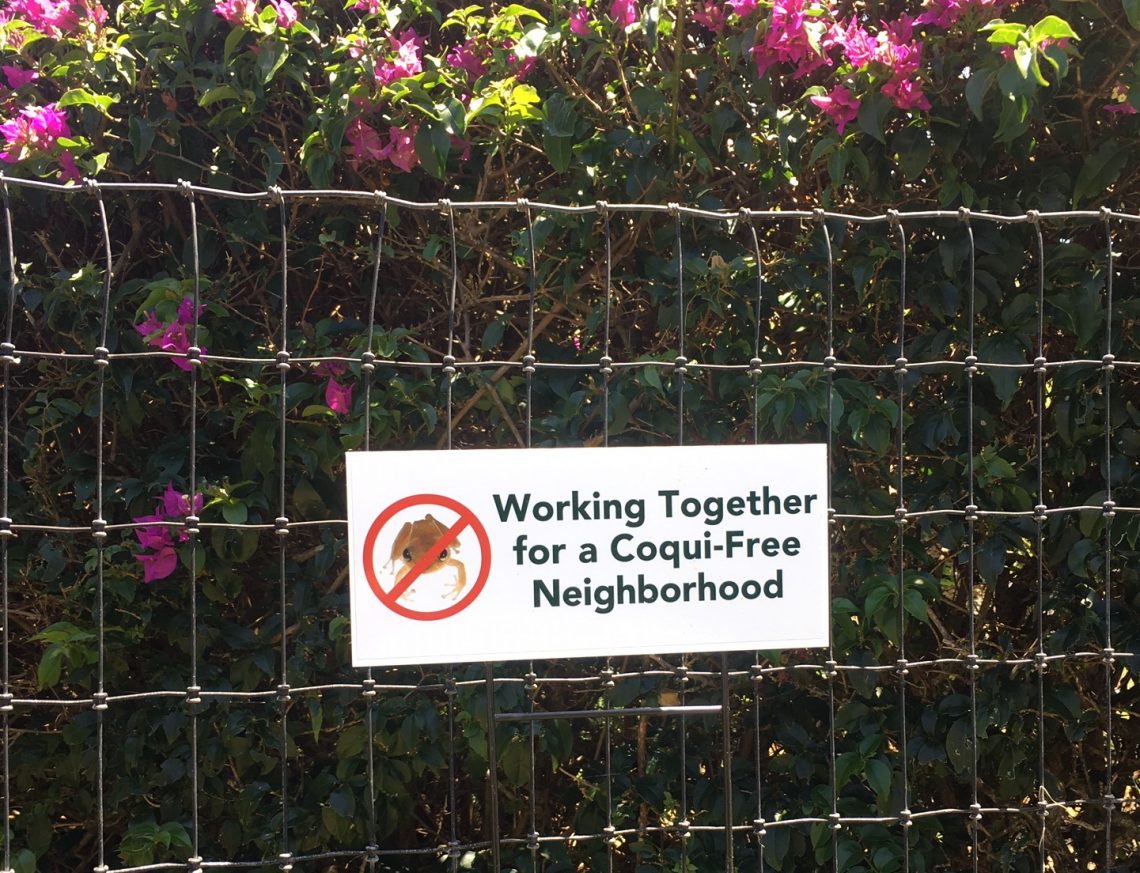 Please see recruitment on RCUH careers site for a full job description.
Employment type: One (1) Full – time, permanent position open
Shifts: The work schedule is very dynamic and will include evenings and weekends.
Minimum Monthly Salary: $3,800/month
Responsibilities: As the community engagement coordinator, you will be responsible for managing and expanding a community based social marketing program with the goal of engaging private citizens in neighborhood-wide efforts to remove coqui frogs. The position will have supervisory responsibilities once additional staff are hired.
Qualifications: 

Education: Must have a Bachelor's Degree in Biological Sciences, Agriculture, Resource Management/Conservation, Marketing, or Communications.
Experience: Three to five years of experience in field activities related to invasive species control, resources management or public relations/outreach, including experience communication and coordinating with agency personnel and private landowners.
Abilities/Knowledge/Skills: Knowledge of Hawaiian nature history and threats from incipient alien plant and animal invasions in Hawaii. Excellent interpersonal communication skills. Good oral and written communication skills with diverse groups. Ability to understand and carry out oral and written instructions. Skill in facilitating meetings, resolving conflicts and giving public presentations. Ability to make sound planning and logistical decisions, and respond appropriately to shifting operational needs. Ability to oversee and train staff in alien species control field techniques and use of small-mechanized equipment. Ability to write clear and concise reports.
Questions? Contact Adam Radford at 573-6472.
DIRECTIONS FOR APPLYING:
Click the link to access the RCUH careers site. 
Search for Job ID# 19627, MISC Community Engagement Coordinator
Review the job description and select the Apply button to begin your application.