In late August 2019, a Waihee Valley resident called the Maui Invasive Species Committee (MISC) to report stinging ants. She feared they were little fire ants (LFA) after being stung on her neck and under her collar while working near fruit trees. Staff from MISC contacted the resident and arranged a site visit to investigate the report. The ants were identified under a microscope as little fire ants or Wasmannia auropunctata.
The next day, a team from the Hawaii Department of Agriculture (HDOA) and MISC conducted surveys in the area, which is adjacent to the Waihee River. Initial surveys indicate that LFA are present on three properties. The infestation is estimated to cover four to five acres, mostly in overgrown vegetation and away from homes. Little fire ants were detected next to the river, raising concerns that the ants may have moved downstream; however, preliminary riverside surveys below the infestation zone did not detect any LFA.
Area residents who have encountered stinging ants—particularly those who have been stung on their neck and upper body after working with or under vegetation – are urged to report suspect ants by contacting either the Maui Invasive Species Committee at 573-MISC (6472), the Hawaii Department of Agriculture on Maui at 873-3080, or online at 643PEST.org.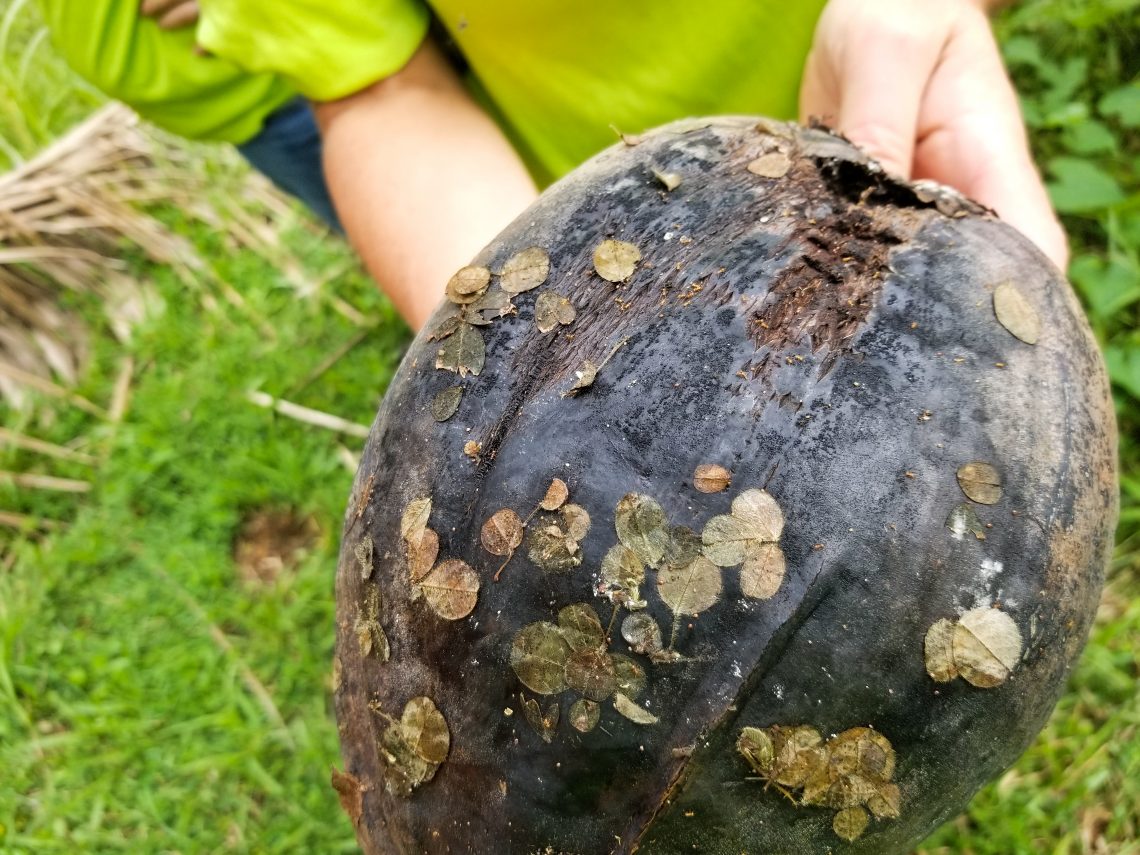 This infestation is the fourteenth detection of little fire ants on the Valley Isle since 2009 and the second detection of LFA on Maui this year, following the April detection in the Happy Valley neighborhood of Wailuku. MISC is actively treating five sites; the Waihee Valley site will be the sixth. After undergoing a rigorous treatment regimen, little fire ants are thought to be eliminated from other sites, though MISC continues to survey to ensure they are gone.
The source of the infestation is unknown at this time and there is no known connection between this one and a previously-infested site at a farm in Waihee. Based on the size of the new infestation, experts estimate little fire ants have been present for five or more years.
The little fire ant has been called one of the 100 worst invasive species globally (IUCN Invasive Species Specialist Group). They were first detected on Hawaii Island in 1999 and Maui in 2009. Little fire ants reach incredible densities (80 million ants per acre) and outcompete many other insects and small vertebrates. LFA live in trees as well as on the ground. People often discover the ants by brushing against heavily-infested bushes or in windy conditions when the ants fall off plants or trees. Unsuspecting victims of the "ant rain" are left with painful stings and animals can be blinded. On Hawai'i Island, little fire ants are now widespread. People describe being at their "wit's end" and unable to take their keiki to the places they learned to fish, hunt, surf, and hike. Left unchecked, this species will affect Maui's environment, and agriculture, and forever change our quality of life.
There will be a community meeting on Wednesday, October 9th at 6 pm at the Waihee Elementary School. Officials from MISC and HDOA will share information on the threat of little fire ants, the current status of Maui's infestations, the plan for treatment, and community efforts to prevent the spread. Learn more about LFA, including how to collect samples, at www.stoptheant.org
Contact: Lissa Strohecker, Public Relations and Education Specialist Brooke Mahnken, LFA Coordinator
Adam Radford, MISC Manager
Maui Invasive Species Committee
PH: (808) 573-6472
Email: miscpr@hawaii.edu
Little fire ants on the stem of a hibiscus flower. MISC file photo.

LFA are attracted to peanut butter. Baiting a chopstick with peanut butter and returning after 45 minutes to pick it up is one way to sample your yard for little fire ants and other species. Find instructions at http://stoptheant.org/report-little-fire-ants/ MISC file photo.