From July through September, the coqui crew worked throughout Haʻikū on populations of frogs near the Kauhikoa Reservoir, the Five Corners area, Kaluanui, Kauhikoa Gulch, and West Kuiaha resulting in a dramatic reduction in coqui in these areas. Interns from American Conservation Experience helped tackle an outlying population near Pe'ahi in Haʻikū. The crew followed up on reports and removed frogs in Makawao and Huelo as well. Community reports help us to find these new frog populations. Please keep reporting! mauiinvasive.org/coqui-frog/got-coqui/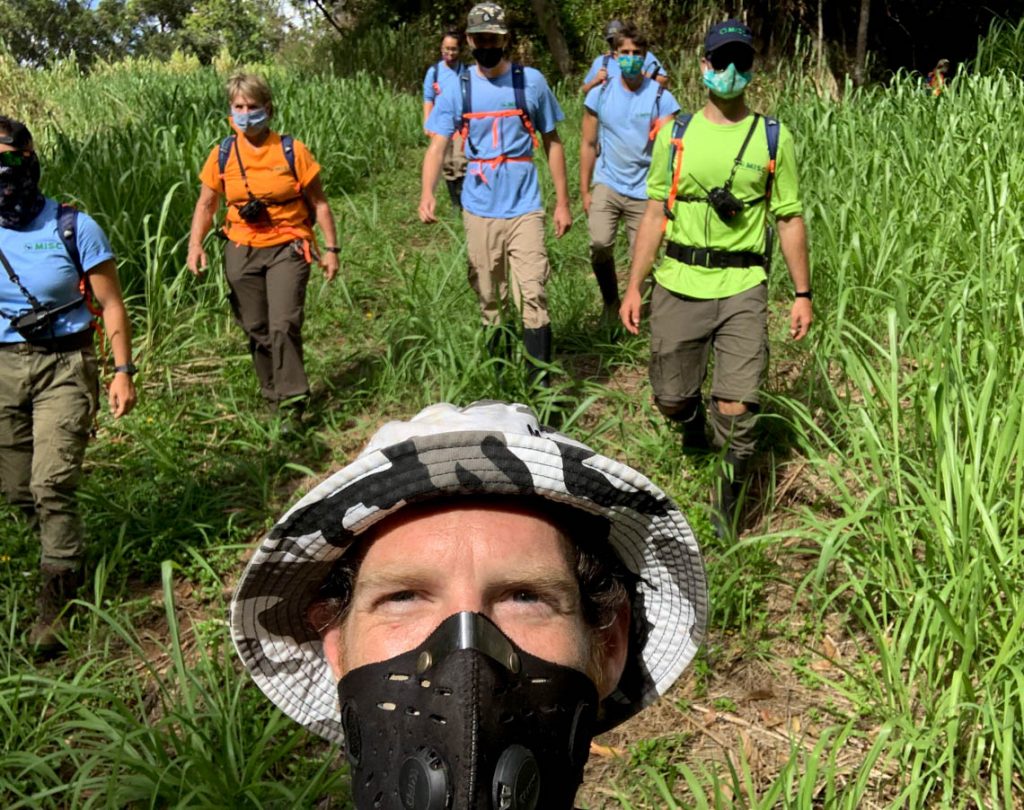 Aja Early, formerly a coqui crew leader and currently part of the MISC miconia crew, captured a single calling frog in a kalo loʻi in Wailuaui near Keʻanae, protecting east Maui from coqui. Citric acid pipeline infrastructure improvements, habitat modification, and citric acid sprays are ongoing with dedicated and integrated training time to inform decisions made in the field by our newer members on the team.
MISC's coqui crew welcomed five new crew members in August bringing the coqui field crew to 14. In September, three more crew members started work bringing the crew to 17. The experienced staff, especially Darrell Aquino and Scott Winter, have done an excellent job of sharing their knowledge, experience, and perspectives with everyone on the team. In September, the MISC field crew was supplemented with 11 experienced field interns from A.C.E., American Conservation Experience. MISC is still looking for people who feel drawn to this type of work and we are currently accepting applications for field crew. Follow MISC on Facebook or Instagram for updates on these positions.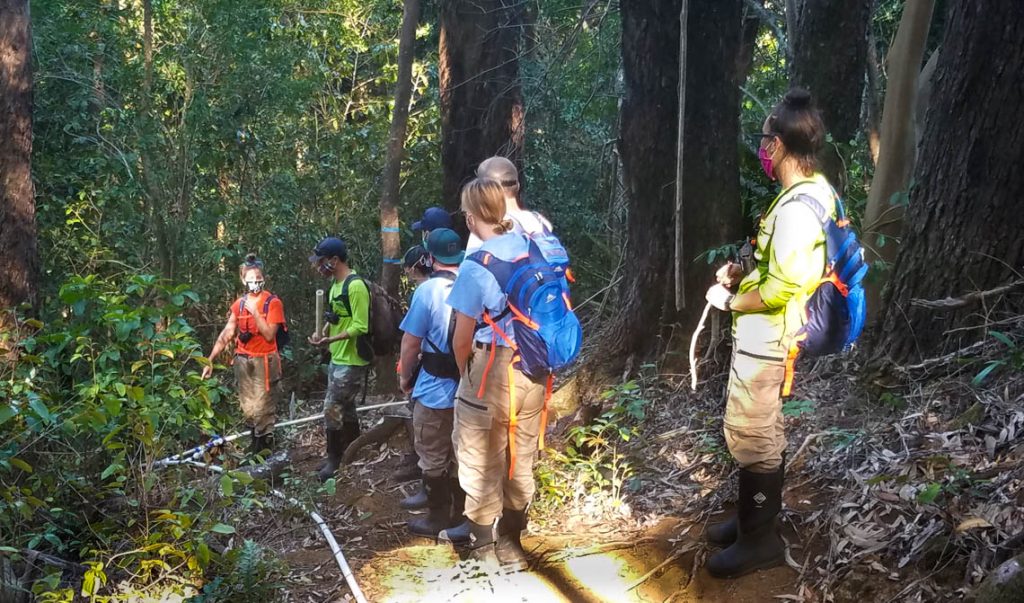 Updates on other species here:
All Updates