In mid-October, the Pāʻia-based plant crew wrapped up another season of helicopter seek and destroy missions to remove the invasive ornamental pampas grass. The pampas season typically begins in April. Since then, the crew has searched 10,560 acres and taken out 1,330 plants. In doing so, they are preventing this highly invasive grass from spreading into the native forests of East and West Maui. The plant crew also continued to make progress on eradicating the Puʻu o Kali fountain grass site. When MISC staff first visited the site, they found hundreds of plants; on the most recent survey, only seven mature plants remained.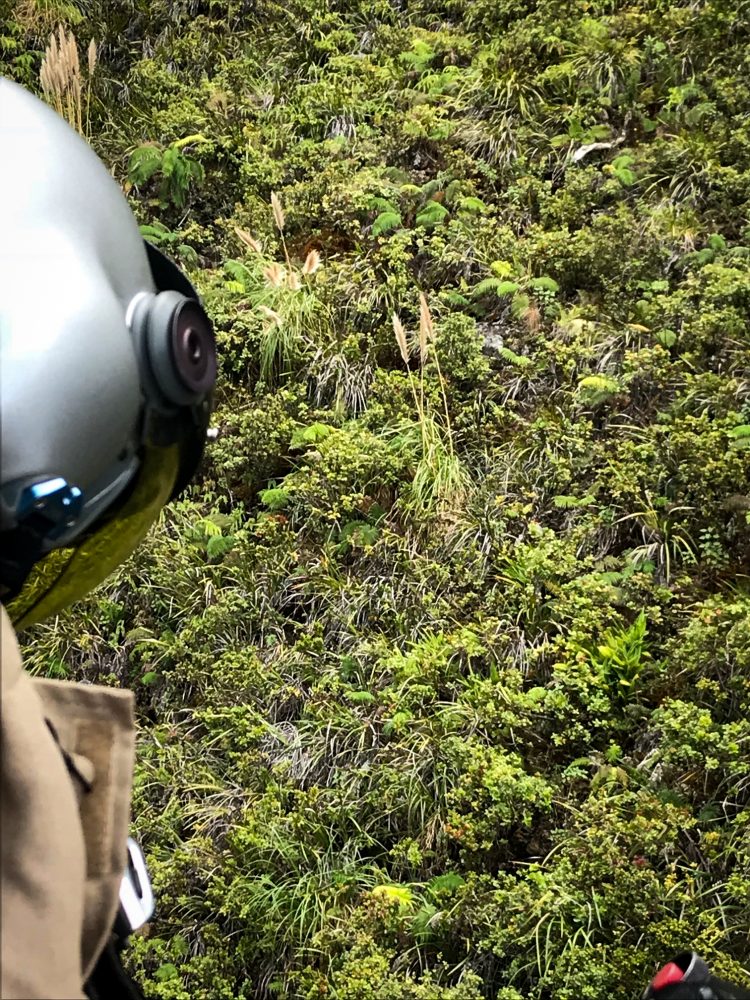 Both pampas grass and fountain grass promote wildfire and overtake habitats that were once dominated by native species. On Hawaiʻi Island, fountain grass is rampant and beyond eradication, but in Maui County, only scattered infestations have sprung up, sometimes arriving via contaminated soil, sometimes unwittingly planted. Currently, the only known fountain grass populations are in Pu'u o Kali, with the crew regularly returning to remove any seedlings. The crew continued work on an ivy gourd population in Waiheʻe, at one of the few sites where this aggressive vine has taken root outside of residential yards or golf courses. Removal efforts are proving successful.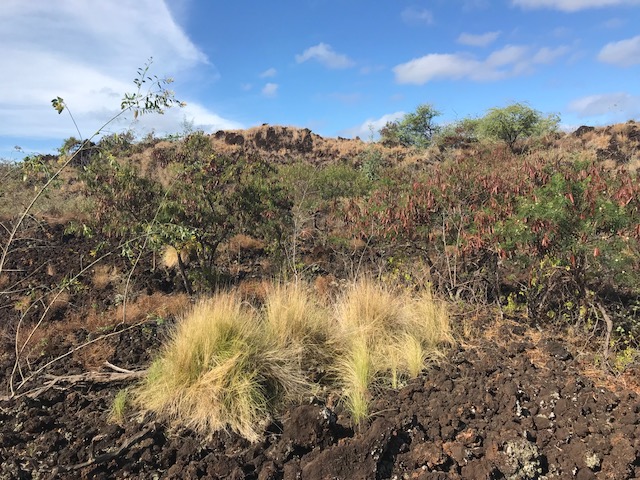 MISC continues to be the lead response agency for community reports of dead 'ōhi'a trees that may have been killed by rapid 'ōhi'a death. During the fall quarter, plant crew supervisor Mike Ade responded to three reports and collected samples for testing by the US Department of Agriculture's Agricultural Research Service in Hilo. All tests came back negative for rapid 'ōhi'a death. Please continue to report any 'ōhi'a showing ROD symptoms: sudden browning or "wilting" of leaves that may spread throughout and kill the tree within weeks. Read more at rapidohiadeath.org, and report suspected sightings by phone, 808-573-6472, or online at 64PEST.org
MISC said "Aloha" to Keli'i Dias, who joined the plant crew in 2014.  Keli'i is continuing his career in conservation, joining the East Maui Watershed Partnership as the Field Crew Supervisor. He will be missed!
You can find all past updates here: UPDATES
Other species updates from this quarter are below: