As the MoMISC field crew was conducting roadside surveys in south-central Molokai last December, they found a surprise: saplings of the invasive Ficus religiosa (Bo tree) sprouting from the crook of a mango tree. Because ficus can spread so readily, the crew conducted roadside surveys across hundreds of acres near this invasive fig. Good news – they found no other plants! Roadside surveys help with the early detection of pests and create an opportunity for community education and outreach.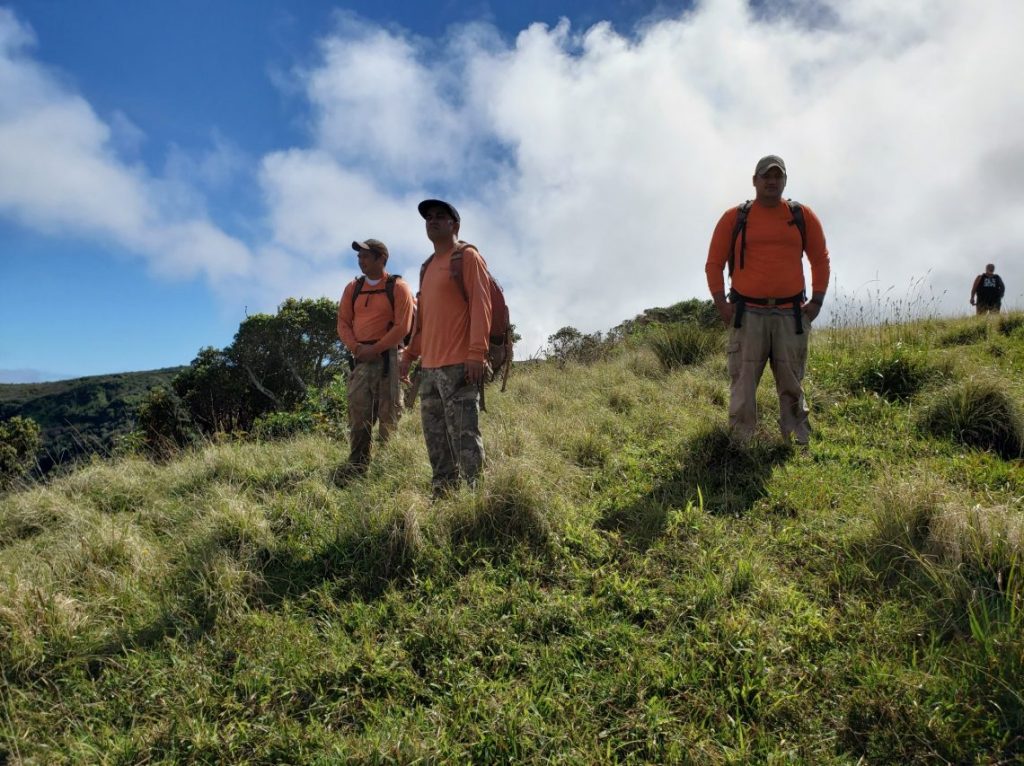 Banana Bunchy Top Virus (BBTV) is now established in Kualapu'u, Ho'olehua, Pala'au, and more recently, Maunaloa. Previous to the December 2020 detection of BBTV, there had only been one other known occurrence of BBTV in the Kaunakakai/Kawela area and none so far in East Molokai. Banana aphids spread the disease from plant to plant, but the only way the virus can move long-distance is when people move plants. The best way to keep banana populations free of BBTV is to avoid transporting banana plants, plant parts, or planting materials from a known BBTV infestation to an area without BBTV.
Other Molokai highlights include:
Mule's foot fern (Angiopteris evecta): Staff surveyed over 40 acres within the Molokai Forest Reserve area, controlling five mature and 13 immature plants. Known for its rounded trunk and gigantic leaves, mules' foot fern is a pest species that MoMISC continues to monitor and control in the forests of Molokai.
Quail bush (Atriplex lentiformis): The crew surveyed 1,310 acres of roadside from Maunaloa to Hālawa (nearly one end of the island to the other). These surveys resulted in zero detections — a promising sign that control efforts worked and the species is in decline. Quail bush is adaptive to various environments and habitat conditions. On Molokai, this species invades roadside areas across the island.
MoMISC crews plan to revisit the known rubber vine (Cryptostegia madagascariensis) sites across the island, removing any new or previously undetected plants. Staff will continue testing for little fire ants and monitoring coconut rhinoceros beetle traps at ports of entry. In preparation for the potential threat of coffee-leaf rust (recently detected on Maui), crews will compile archived data and collect information on populations of wild coffee on Molokai.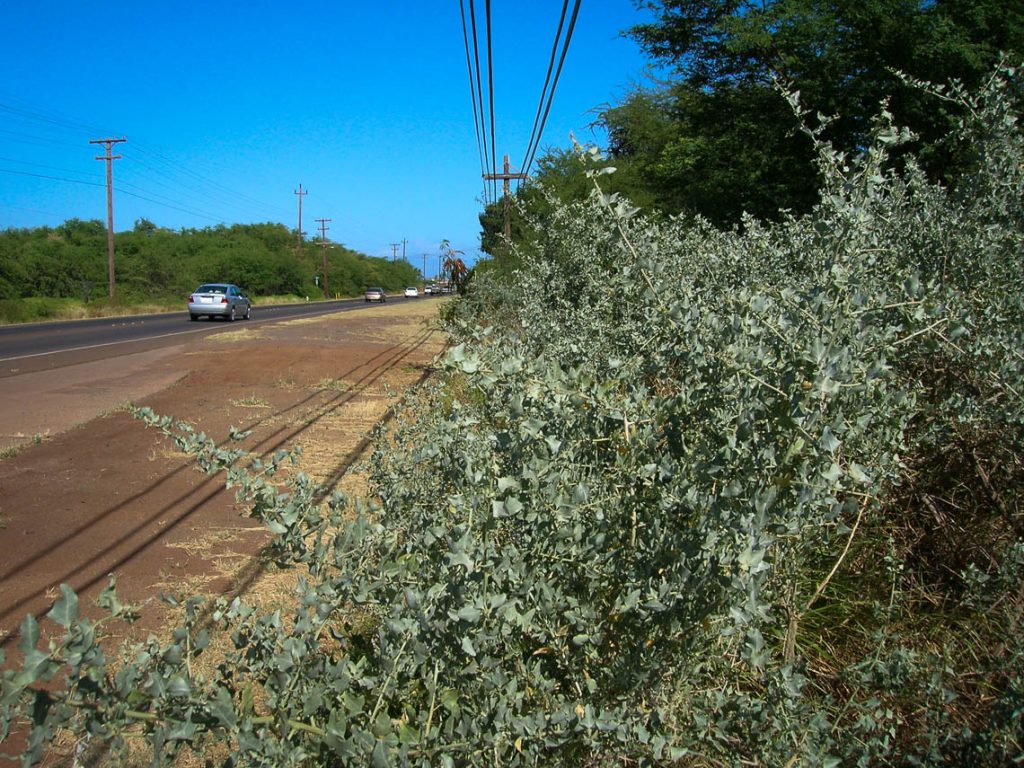 You can find all past updates here: UPDATES
Other species updates from this quarter are below: